Athletics & Physical Education
Students at Greystone Centennial Middle School have the benefit of a dedicated team of teachers and volunteer parents that are committed to providing them with a multitude of extracurricular sports including:
Badminton
Basketball Spring League
Cross-Country Running
Journal Games
Soccer
Track & Field
Volleyball
Extracurricular Sports Forms and Information
Track and Field: May 2022
Here are some of the sights from our fabulous Track and Field Day, held on May 12, 2022.
Thank you to everyone who organized, participated, supervised, and volunteered to make this a success.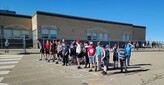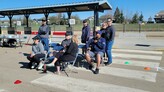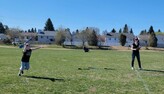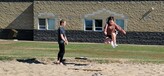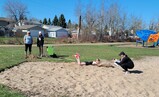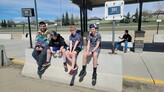 Archery at GCMS
Here are some amazing pictures of some of our Grade 8 students trying their hand at archery during their option blocks. Thanks to Mr. Hammel for making this happen; we're lucky to have a certified instructor here at GCMS!